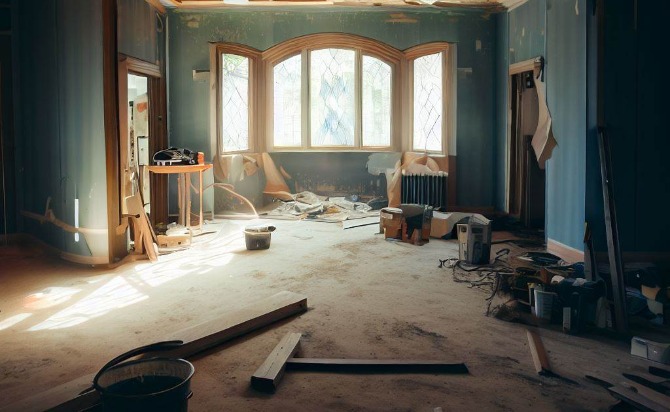 "Unlock Your Property Potential: Energize Your Investments with our Residential Fix & Flip or Fix & Hold Loans!"

---


Document Request List:
Borrower (LLC, LP, or Inc):
Formation Documentation

EIN #

Business License or Certificate of Good Standing

Operating Agreement or Bylaws

Partnership List or Officer List

24-36 Month Fix and Flip History List + HUD-1s to show entry and exit.
Sponsor:
ID or DL

Credit Report dated within 30 days of application, showing all three scores, and complete credit history.

24-36 Months Fix and Flip History List + HUD-1s to show entry and exit.


Subject Property:
Executed Purchase Contract or HUD-1 from Purchase.

Evidence of Earnest Money Deposit for a Purchase.

Preliminary Title Report, Closing Protection Letter, Escrow Instructions, Wiring Instructions, and Title/ Escrow Agent Name, Phone, Email Address.

Evidence of Insurance for Refinances or Insurance Quote with Builder's Risk to bind at the close of escrow considering the loan scenario. You will also need to carry commercial liability insurance.

Insurance Agent Contact Name, Phone, Email Address.

Rehab Budget in NRF Template.

Projected Draw Schedule.

GC License, Bond, Insurance, and the GC Contract to Build.

The payoff, if any, for refinances.
Please submit the executed application form toprocessing@newrepublicfunding.com to begin the application and intake process.
- or -
Please feel free to contact our office at 877-783-2196
NewRepublicFunding.com has developed a program for serious Fix and Flippers or Fix and Renters that can close within 3 days!
Too many borrowers have difficulty with their old investors closing escrow or having draws released on time.
Whether the subject property is vacant, boarded up, on the red tag list, or has fire or water damage, NewRepublicFunding.com Fix and Flip or Rent Loan Program can accommodate your deal.
We offer same-day or next-day Draws via our Snap Draw Program, so you don't have to worry about scheduling with an inspector to have your funds released!
Up to 85% of the Purchase Price +
100% of Rehab Costs
Up to 70% of the After Repair Value
Purchase or Refinance
Minimum Fico - 680+
Fix and Flip - OK
Fix and Rent - OK
Major Rehab - OK
Residential 1-4 Units, Condos, and townhomes - OK.
12 - 18 Month Terms
Rates start at 10.99%
Origination Fee starting at 1.5%
ADU's - OK
Fire Damage - OK
Minimum Request: $100,000.00
Up to: $25,000,000.00 (Case by Case.)
Necessary Credentials
680 or Higher FICO Score
No Income
No TaxReturns
Nationwide Lending
Major Rehabs OK
Rural Properties (OK case by case)
Brokers are always paid and protected!
Questions? Need Help?
Please feel free to contact our office at 877-783-2196
Step 1. Complete the Application & Remit the Documents Requested.
Step 2. Execute the Term Sheet.
Step 3. Order the Appraisal.
Step 4. Underwriting.
Step 5. Gather any Additional Requested Documentation.
Step 6. Clear to Close.
Step 7. Close Escrow.
Fix and Flip Experience to Loan to Value and After Repair Value:
| | | | | |
| --- | --- | --- | --- | --- |
| Deals Completed: | Highest Loan to Value of Purchase Price: | Maximum After-Repair Value: | Projected Rate and Points: | |
| 0-1 | 70% | 65% | 12.99% per Annum and 3.5 Points | |
| 2 | 75% | 70% | 12.49% per Annum and 3.0% Points | |
| 3-4 | 80% | 70% | 11.75% per Annum and 2.5% Points | |
| 5+ | 85% | 70% | 11.50% per Annum and 2.0% Points | |